Welcome to Naples & Southwest Florida's LEADER in Physical Therapy.
Feel better, heal faster.
Elite Physical Therapy, headed by owners and physical therapists Michael Betlach and Ryan Senkarik, will provide you with the highest quality of care as well as excellence in service as you recover from injury, pain and surgery. The focus of our patient interaction will be to assist you with improved movement quality and decreased pain while attaining the highest possible performance of life, leisure, and sports.
Elite Physical Therapy offers Physical Therapy, Transitional Personal Training, Massage Therapy, and we are the home of Golf Fitness Links.
Welcome to Amanda Roszczewski, PTA, the latest member of our Elite PT team! Amanda graduated from Hodges University in 2013 and was awarded PTA student of the year! We are happy to have her join us. 
We also welcome Pat Neyra as our Office Manager. Pat is available to help you with any of your insurance or billing needs. Be sure to say Hi to her the next time you are in the office!
__________________________________________________________________________________________________________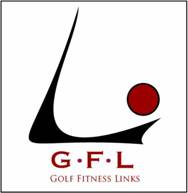 To learn more about Golf Fitness Links and to download the journal article, Return to Golf Following a Total Hip Replacement by the owners of Elite PT and Golf Fitness Links, please click here.
__________________________________________________________________________________________________________
2546 Northbrooke Plaza Dr., Naples, FL 34120  Phone: 239-653-9586  Fax: 239-653-9587