Success Shots
DO YOU HAVE A SUCCESS STORY?  LET US KNOW!
We want to share your success stories on our Website.  Have you returned to the sport you love?  Can you now play with your grandchildren when before therapy you couldn't?  Have you been able to return to work after an illness or injury?  You can be our featured patient on this NEW section of our Website.  Send us a photo of you "in action", along with a few sentences on how Elite Physical Therapy has helped you achieve your goals to: webmaster@eliteptofnaples.com
FOR THE LOVE OF DOGS!
In December of 2014, I fractured my hip.  Following rehab at Bentley Village, I began outpatient therapy at Elite in January 2015.  Being too much for any one therapist to handle, I have been working with three great therapists (Amanda, Debbie, and Ryan).  Ryan finally agreed with me that I would never get back to where I was, but that my goal should be not to get any worse.  This works well for me at 81 years old!  My dog Jon is the most important thing in my life.  It is a long road back from neuropathy and a broken hip, so this is phase one (being able to walk the dog again with a cane).  With the help of the excellent staff at Elite, I soon hope to walk Jon without the use of any assistive device!  Jack C.
---
PLEASED WITH PILATES!
I have had the pleasure of going to Elite Physical Therapy for treatment of various conditions.  After a recent hip injury, I never though I would be able to return to my previous exercise routine, especially Pilates!  Thanks to Ryan and Deb and the rest of the staff, they were able to get me back on my feet and helped me achieve my goals.  Thanks Elite!     Jean H.
 VOLLEYBALL PLAYER RETURNS TO THE NET!
I am an avid volleyball player, and I competitively play volleyball year round. After a shoulder injury, Elite Physical Therapy helped me finally continue
to play volleyball pain free. My original goal was to just keep my pain to a minimum when playing, but thanks to my physical therapist, Ryan, the pain is now gone! I am so relieved that I can play once again, and I am so grateful that Elite Physical Therapy helped me so much. Thank you Ryan for helping me do what I love the most.     Katie G.
---
WHAT DOESN'T SHE DO?
After rotator cuff surgery for a complete tear in my left shoulder, I went to Elite PT to regain full range of motion.  My goal for the physical therapy was not only to restore my ability to care for myself (my very considerate husband had been doing my hair since surgery) but more importantly to return to the daily sports I lov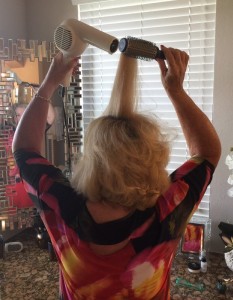 e.
Thanks to the very patient and highly skilled Ryan and Debbie, I am playing tennis and Pickle ball daily and rejoined the Ladies Niners League (aka – nine, wine, and dine) for weekly golf.  In addition, my husband happily relinquished the blow dryer!
I found all the staff at Elite to be professional, highly skilled, and courteous. I particularly appreciated their timeliness in adhering to the appointment times.  This being my second rotator cuff surgery (the right shoulder surgery occurred two years prior) and subsequent experience with three different PT facilities for that recovery, I believe Elite offers the best physical therapy in southwest Florida!
Terry M.
---
GRATEFUL PET LOVER!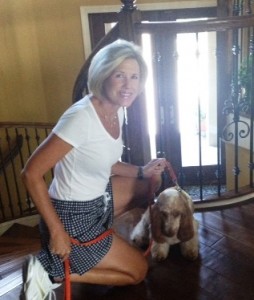 Thanks to Debbie at Elite Physical Therapy, I now have the tools to keep my sciatica and knee issues in check. I now can run up and down the stairs again, and walk my favorite furry friend!
Thanks again for all your help – you all are the best!
Chris E. & Matti
---
AVID GOLFER RETURNS TO THE SPORT HE LOVES!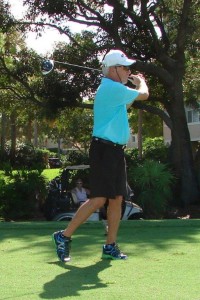 I have had five back operations since 2001, and have participated in physical therapy in every major city I have worked in. Swinging the golf cIub caused a great deal of pain, so I had to stop playing. After being away from the game that I love for two years, I decided to give physical therapy one last time to avoid my sixth back surgery. My primary care physician suggested Ryan at Elite Physical Therapy because he is also Titleist Performance certified and has had success getting passionate golfers like me back on the course.
Because of Ryan and the team at Elite Physical Therapy, I am back on the golf course playing 18 holes twice a week. I continue to work with Ryan at the clinic and at home on my own. My retirement passion is back and I would recommend Elite for others who are concerned that back problems will limit the activities they love.
Dave P.
---
ORTHOPEDIC NURSE IS BACK ON HER FEET!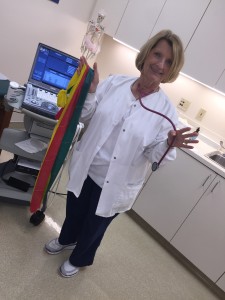 Thank you Elite Physical Therapy, especially Debbie & Ryan. I am back to work pain free, giving quality care to our patients at Dr.Goldberg's office. I continue my exercises at home with my bands! Elite Physical therapy is by far the best.
Diane M.
---
 CRAZY ABOUT KAYAKING!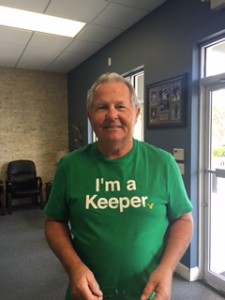 I have suffered from neck problems for quite some time because of arthritis.  Before I had therapy at Elite, I was unable to golf or kayak because of the pain.  Now I am able to do both without any difficulties!
Thank you Ryan for helping me get back to the things I enjoy doing.
John S.
---